An ode to the fish taco
Mexico's Pacific Coast might be the original homeplace of fish tacos, but the capital also offers delicious options.
There aren't a lot of dishes that I can stuff into my face any time of the day until I burst, but fish tacos figure proudly among them. There is just something addictive about fish tacos.
What I have in mind when I daydream is freshly fried fish or grilled shrimp on a hot corn tortilla that has been freshly made in the morning. Underneath the fish should be cabbage or lettuce, onions, fresh chilli, and avocados, all in measured doses.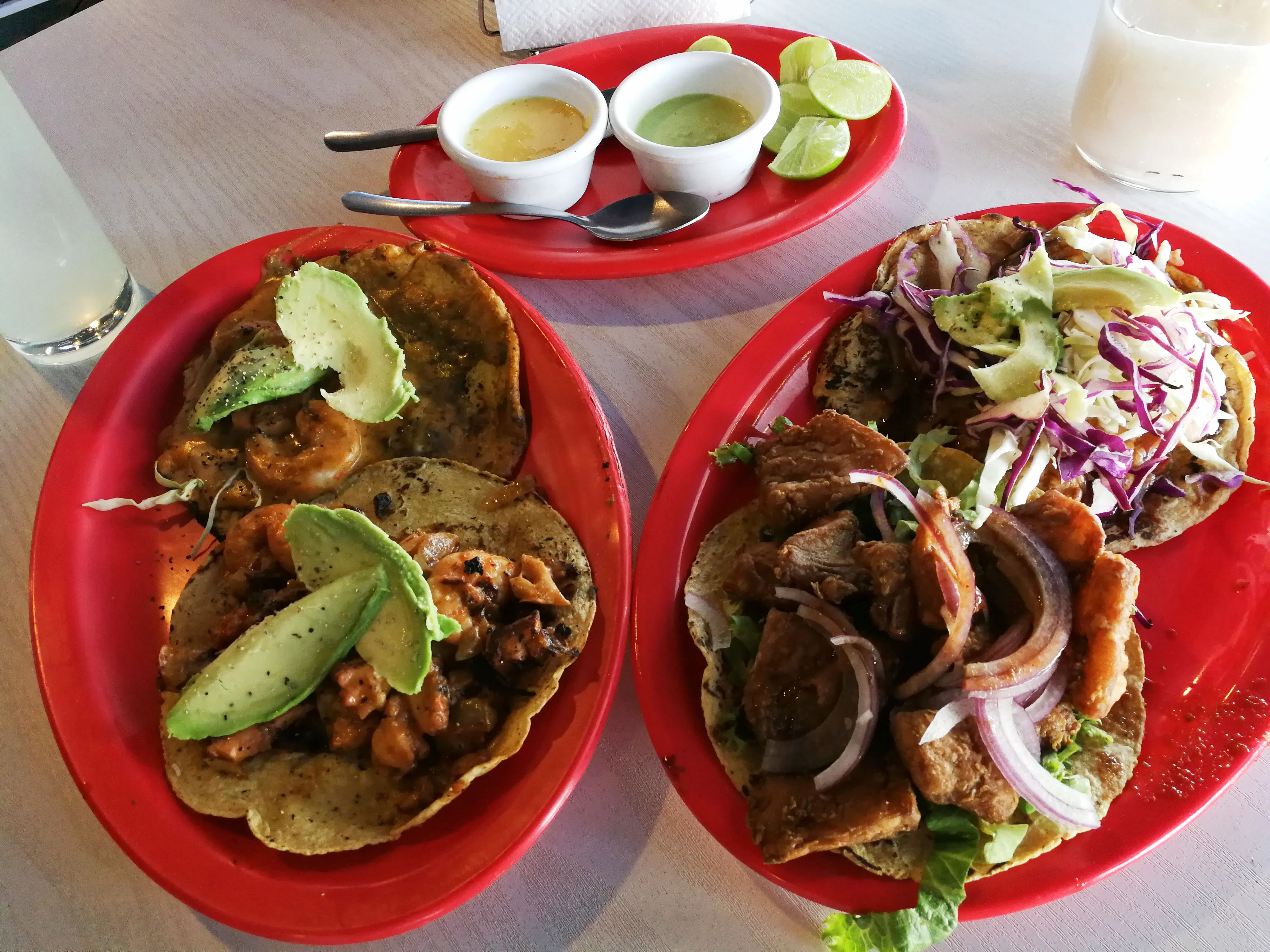 Taste explosion
Sprinkling cilantro and squeezing lime over the taco is mandatory, not optional. Last but not least, some hot sauce to complement. My ability to taste differences between the various brands of hot sauces is still limited, but every fish taco shop we saw in Mexico had Valentina on the tables.
So is it the juicy umami flavor of the fish, the hearty tortilla, the freshness of lime and cilantro or the buttery avocado that make them addictive? I suspect it is the cataclysmic taste explosion you have once you pick up the taco with your index finger and thumb and take a hearty bite into it. It is pure satisfaction.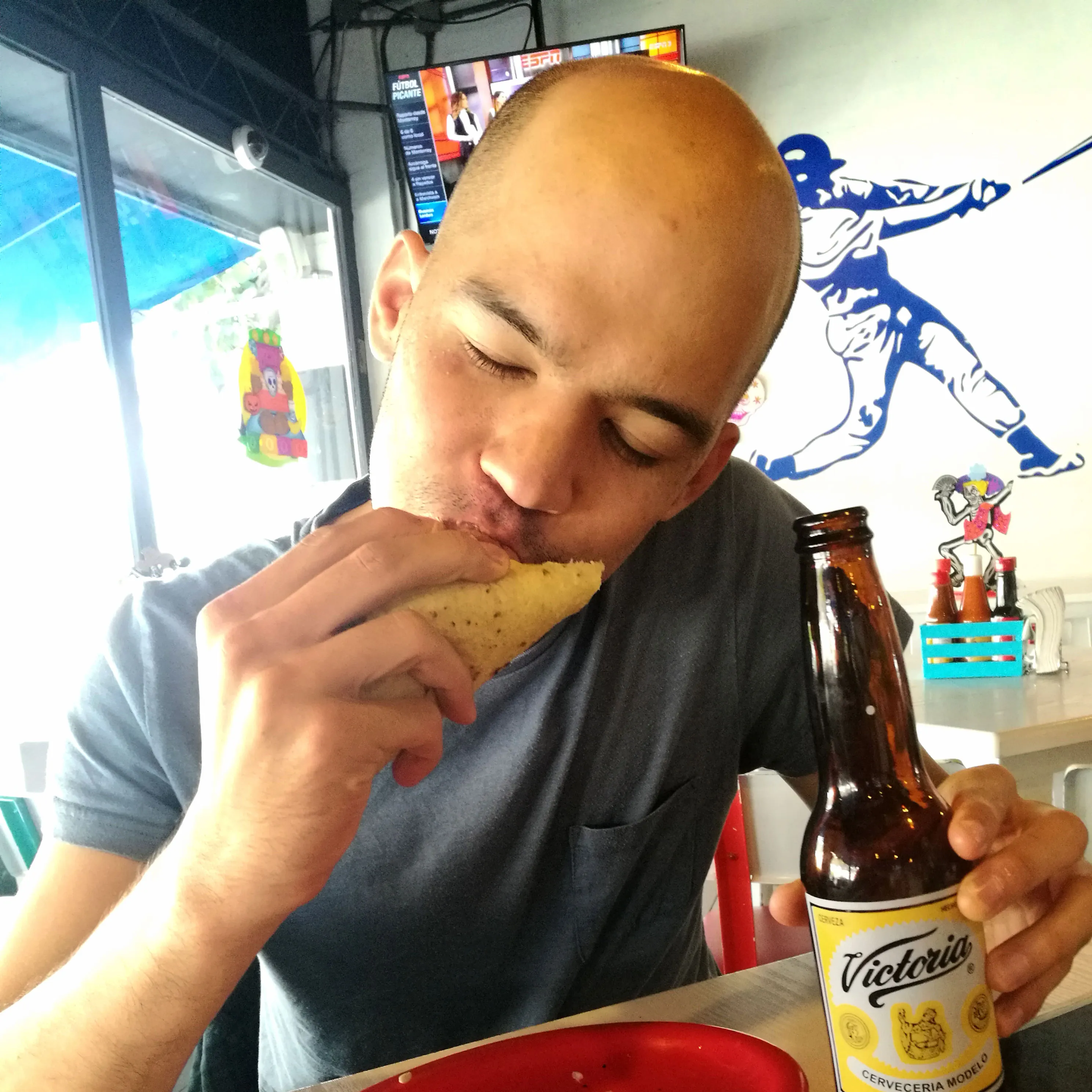 In the urban sea
Mexico City, or D.F. as it is unequivocally called, may not measure up to the famous places along Mexico's Pacific coast that have produced a certain hype around the humble fish and tortilla snack.
I have not had the pleasure to taste fish tacos in Baja or Sinaloa, yet. I picture these places as the mythical home of fish tacos with freshly caught fish grilled or fried at taco stands that have secret spice mixtures to sprinkle over the taco.
But D.F. has some respectable fish taco joints. After all, it is the country's ultimate melting pot with its 20 million inhabitants. One place that was constantly recommended on the internet as well as among people from my Spanish class was El Pescadito in Condesa.
While the Marlin and shrimp tacos tasted well enough, we weren't blown away by them. I felt that Pescadito's popularity had more to do with its location in Condesa, a popular neighborhood for travelers, rather than the fish tacos themselves. Not far, in Roma Sur, los Sinaloenses has excellent tacos and ceviche.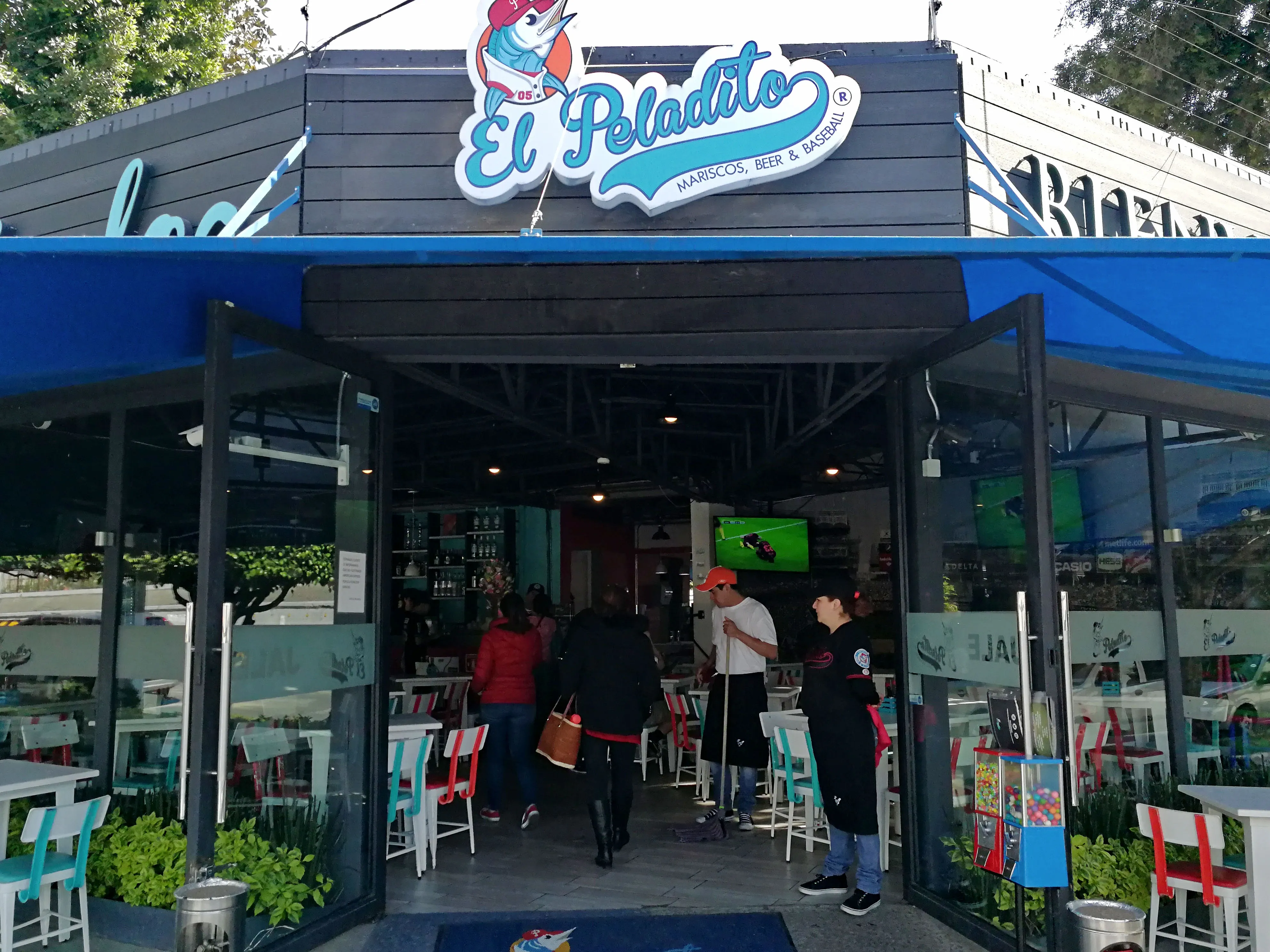 But, our favourite place to eat fish tacos was El Peladito in Del Valle on the other side of the viaducto. Their tacos are simply addictive. My favourite of them is 'el Endiablado'. The 'bedeviled' taco is hellishly spicy with big chunks of deep fried fish (chicharron de pescado). We also loved their shrimp taco, grilled in a flavourful marinade and topped with fresh avocado.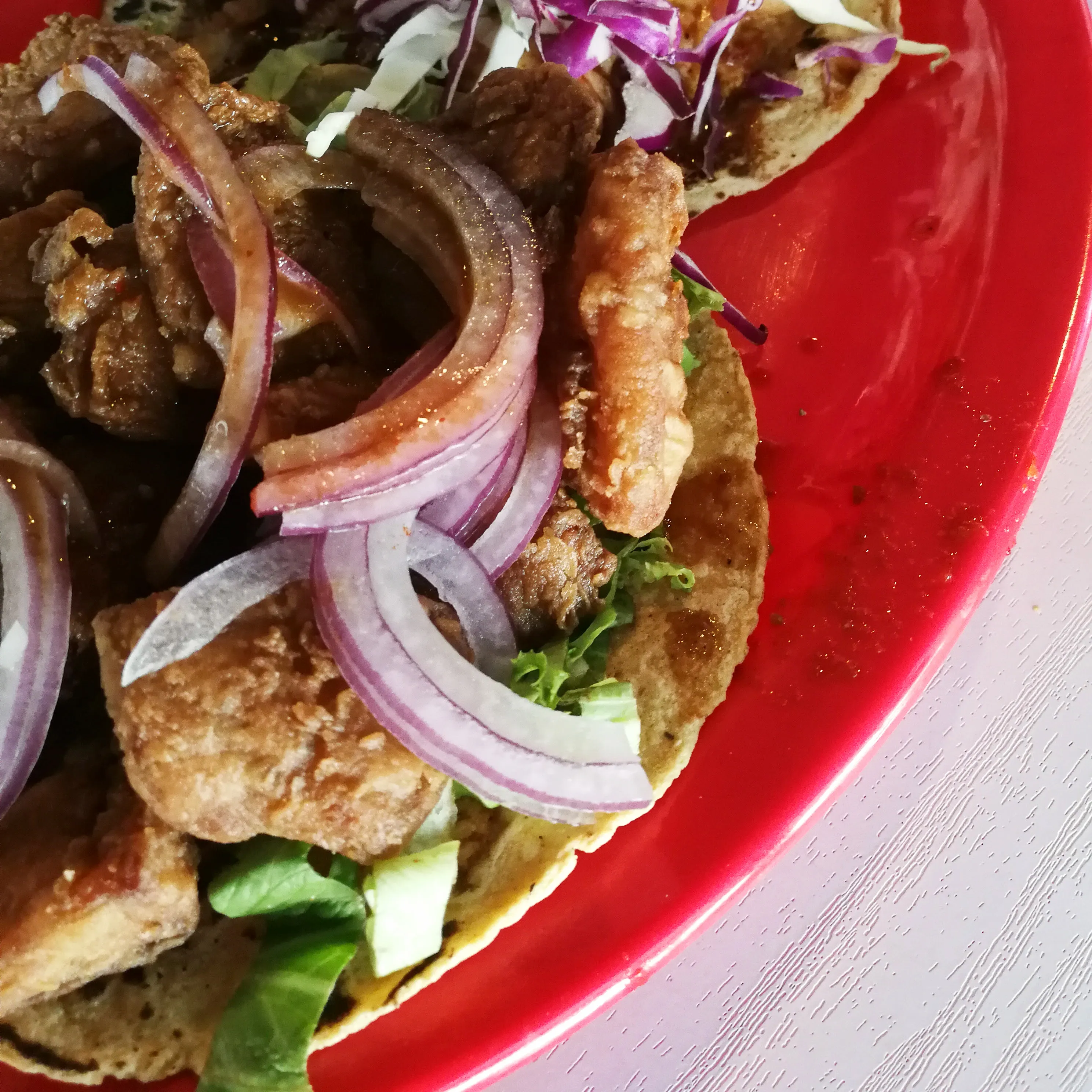 The tacos are an incredibly satisfying composition, from the hot corn tortillas to the fresh onion and salads. The acidity of the lime sprinkled over the taco rounds everything up to perfection.
We went to Peladito a couple of times and there was not a single time where we didn't order a second round of tacos. The Endiablado especially boasts the same level of addictiveness as flaming hot cheetos. Your tongue is on fire, but it's impossible to stop until the last morsel is gone.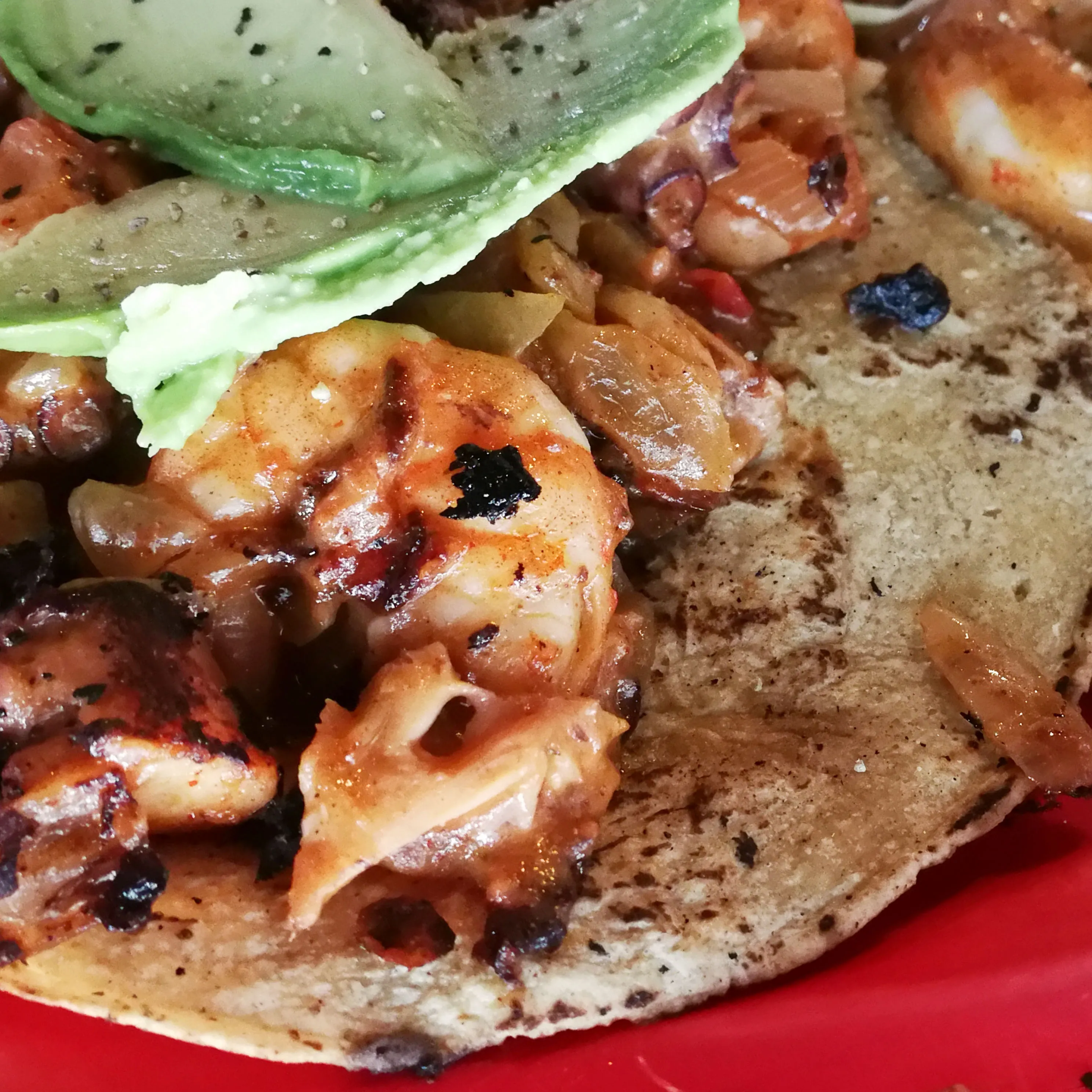 Horchata
To wash the tacos down, we ordered Horchata, the cinnamon spiced sugary rice milk drink. Chilled with ice cubes, it goes surprisingly well with the spicy tacos. But in my opinion, the best way to enjoy the tacos is with a cold beer.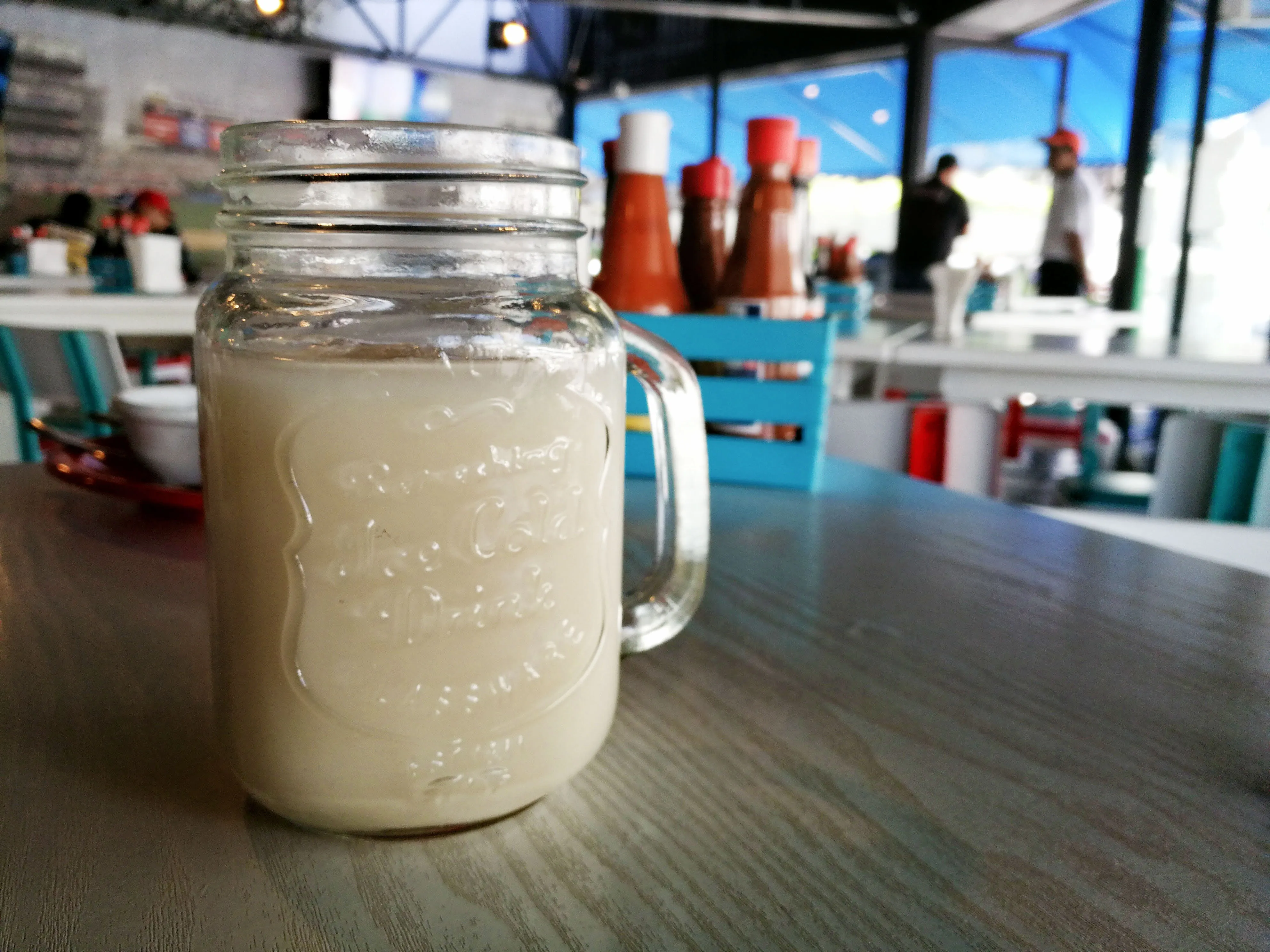 The perfect opportunity would be during a baseball match. After all, the restaurant's motto is "seafood, beer & baseball". The waiters are running around in baseball jerseys and on the walls, television sets are lined up. But for me, the fish tacos are sufficient.