Breakfast in LA's Grand Central Market
If you are in Downtown LA and looking for a quick breakfast fix, eggslut in Grand Central Market will get your taste buds humming with runny egg yolks on crispy bacon.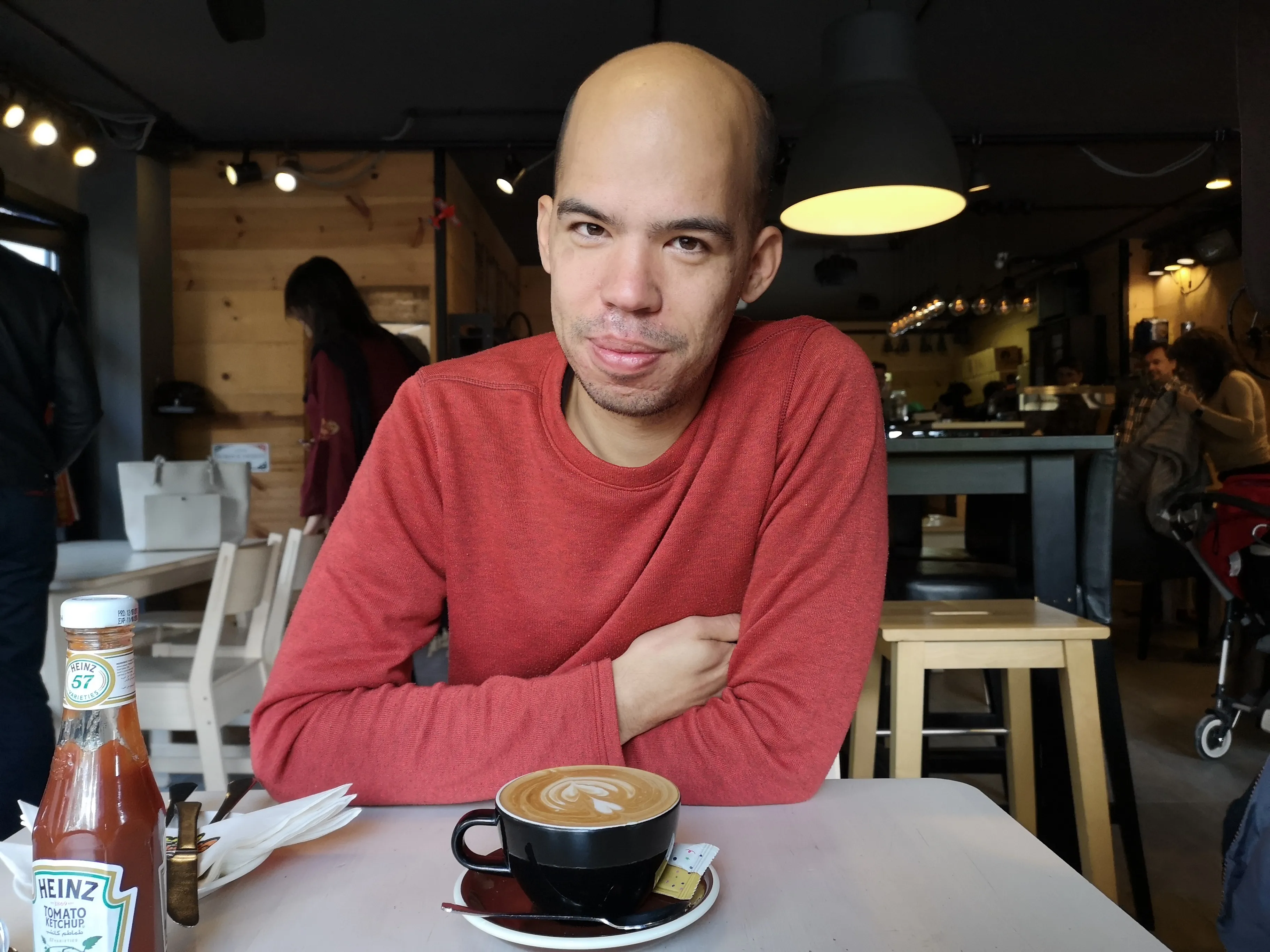 About the author
Chris
Writer
Downtown's food treasure trove
As a European who grew up thinking of American food as BBQ and Burgers, I love the side of American cuisine that is on display at Downtown's Grand Central Market. The variety of foods prepared and sold under the wide roof of one of LAs most iconic buildings is amazing. For me personally, it is somewhat the ultimate food treasure trove of America.
You can wander around the hall with its countless stalls serving BBQ, Mexican seafood, Salvadorean pupusas, falafel, Filipino adobo, Berlin currywurst or Japanese bento boxes next to or across the aisles from each other. It is the crystallization of America's food landscape - the diversity, the mixing of cuisines, the fluid spectrum between authenticity and fusion with other American influences.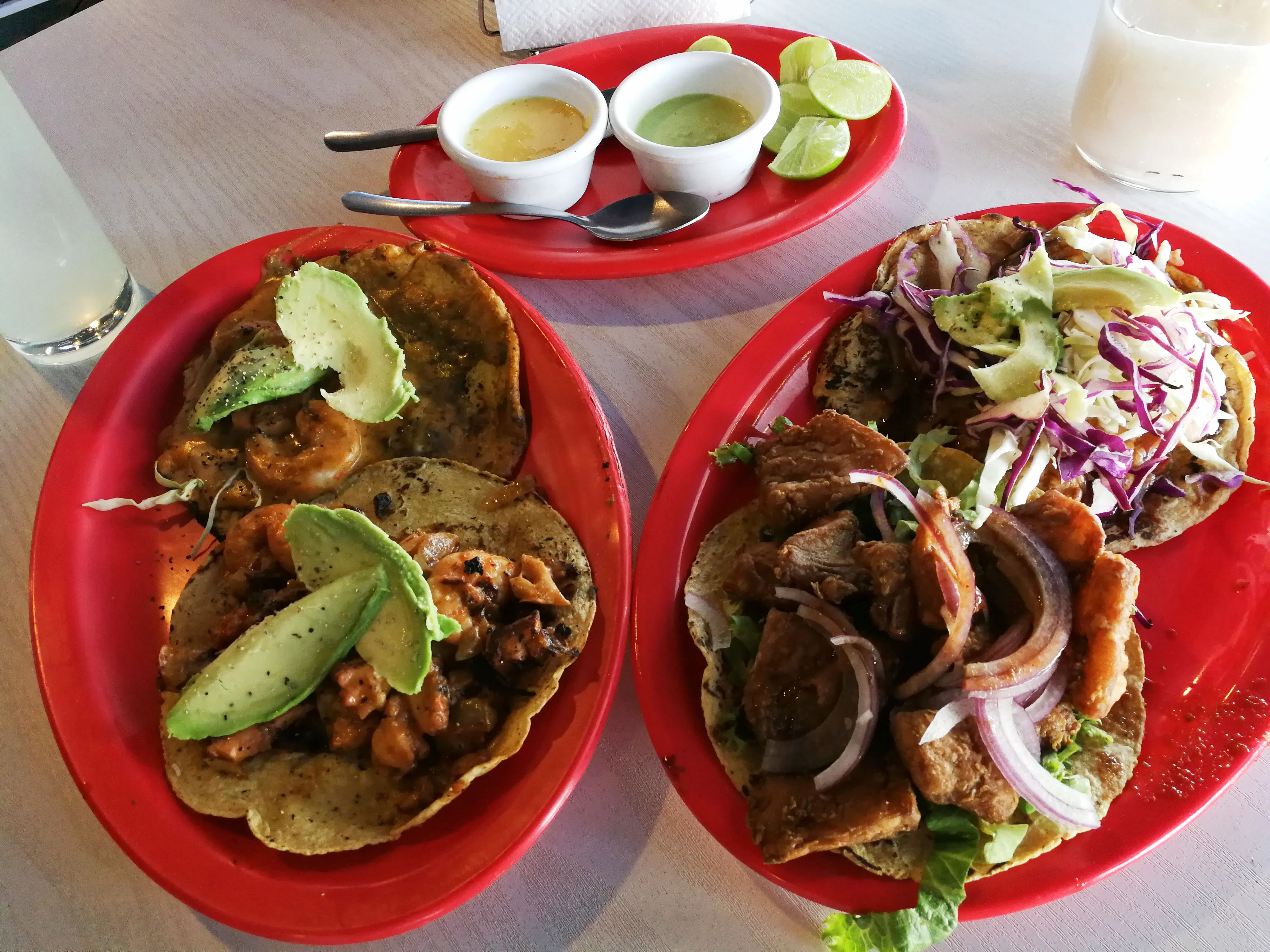 People sit on high stools and at tables happily chatting over the lively market noise. At lunch time, when the market is overflowing with busy office workers from the neighbouring high-rises, people can also find seating places in the basement.
Comprehensive breakfast in the form of a sandwich
One morning, we had to go to the government secretariat downtown to get some paperwork done. Dealing with bureaucracy always makes me hungry somehow. Fortunately, the Grand Central Market is just around the corner . And in the market, there is Eggslut for a quick, hearty breakfast.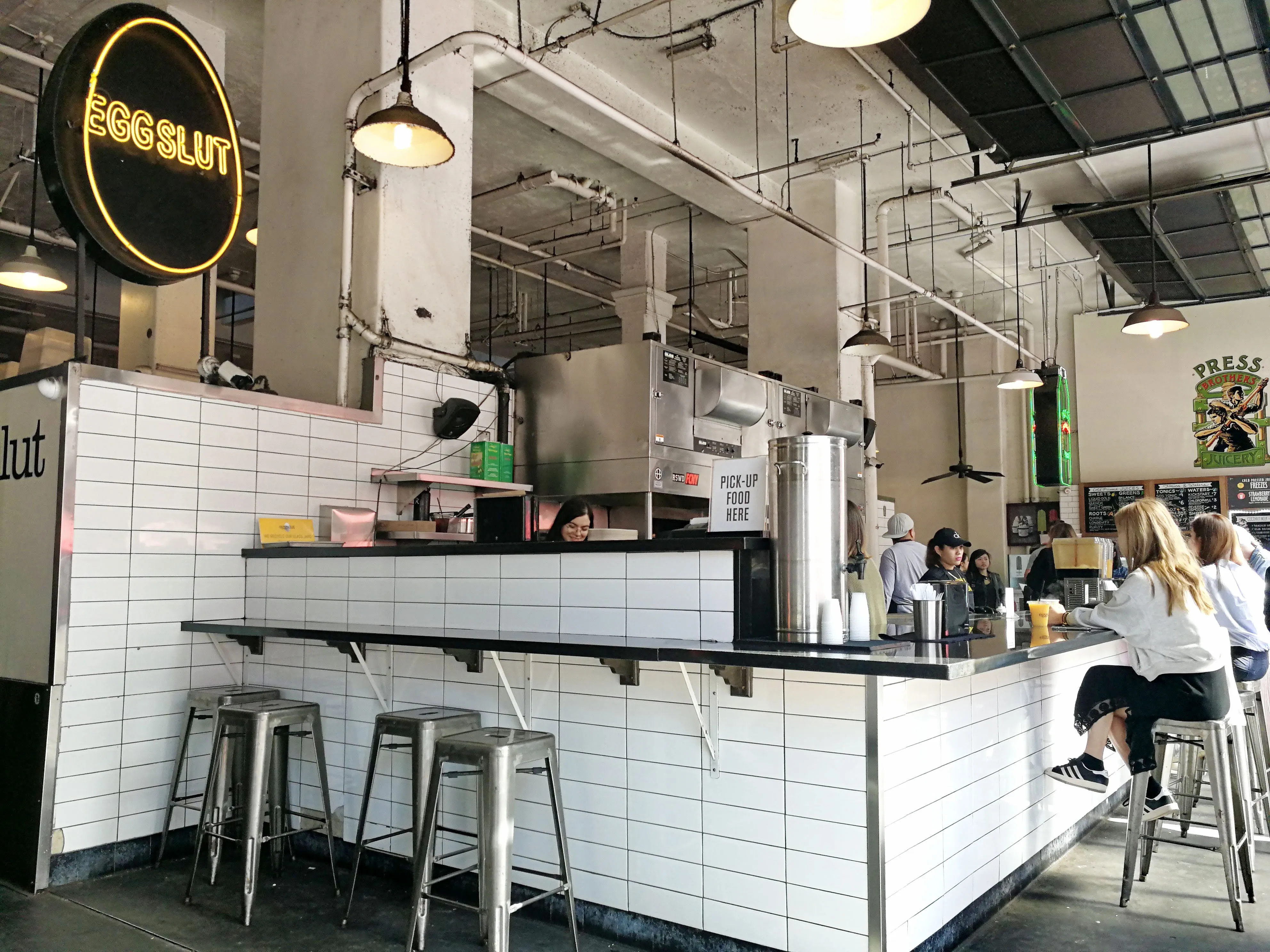 Eggslut does sandwiches. Eggslut tries to bring a complete breakfast into the shape of a sandwich, which makes the sandwiches more like advanced versions of Egg McMuffins than your ordinary sandwich (my wife tells me this is called a breakfast sandwich and that these have been a thing in the US for decades - this blew my mind, because for the past 30 years I thought Egg McMuffin was a Burger and I never heard of sandwiches eaten for breakfast).
Runny yolks and hearty bacon
We got the Bacon, Egg, and Cheese sandwich. It comes in a warm slightly toasted brioche bun. The pièce de résistance is the perfectly cooked egg with a runny yolk over a layer of crispy fried bacon that sits on a bed of chipotle ketchup and is topped by cheddar cheese in the bun.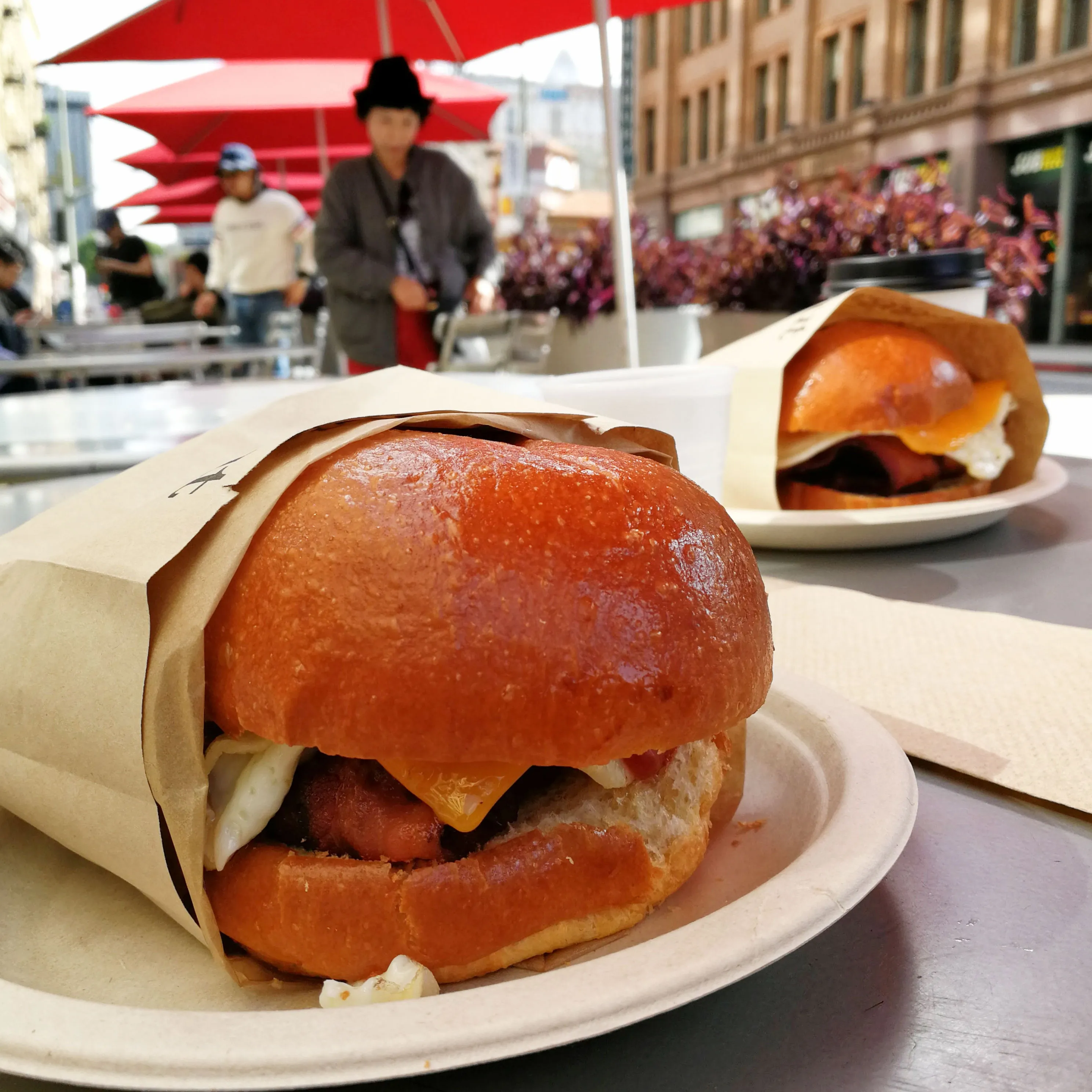 The sandwich is simply satisfying. There are hardly more comforting foods than warm egg yolk running over crispy, salty bacon and bread that soaks up all this goodness. It is no wonder, then, that there is always a long line with people from all walks of life queueing up for their serving of bacon and eggs.
Caffeinating at Grand Central Market
For your morning coffee, you can buy it at Eggslut, though it is not freshly poured but brewed at G&B coffee and carried over in carafes. If you fancy more elaborate coffee, the beauty of Grand Central Market unveils itself. You can simply wander the alleys and get choose your preferred cup of caffeine at G&B or walk across the street to the Blue Bottle that is in the Bradbury building.