Lahore`s Lakshmi Choke
Decades and centuries seem to coexist in Lahore and discovering the city means taking a trip into bygone days. We tasted one of Lahores most iconic dishes in the citys movie-maker district.
Lahore is a city of layered histories. For instance, Lahore is the ancient walled city, with labyrinthine alleys still home to 200,000 people. Lahore is also modern housing societies that, inspired by Hollywood representations, promise suburban living to Lahore's emerging classes. In this manner, the past seems to endure peacefully into present.
Even more, the same contrasts translate to Lahore's cuisine. While new restaurants with a slight hipster aesthetic push it into the 21st century, the city's traditional cuisine lives on.
One of Lahore's truly iconic restaurants
The last time we were in Lahore, a friend took us to Lakshmi chowk. Along with Food Street next to Badshahi mosque, it is one of the best places to sample traditional Lahori cuisine. Countless of the city's most famed traditional restaurants occupy the ground floors of the aged buildings around Lakshmi chowk. Yet, one restaurant stands out in terms of reputation and popularity, Butt Karahi.
In fact, Butt Karahi has become such a household name in Pakistan, that dozens of copy-cat Butt Karahis have sprung up. When we visited together with a Lahori friend, he had to ask passersby to confirm which of the restaurants was the original.
Fresh chicken
The restaurant offers Karahi, a stir fried meat dish cooked over a hot flame in a concave metal disc, a Karahi. Normally, Karahi is either mutton or chicken. We chose chicken, and had to pick between desi chicken, meaning local chicken, and industrial one. Definitely take desi chicken - they are smaller and more expensive but also more tasty and, hopefully, also raised in a natural environment.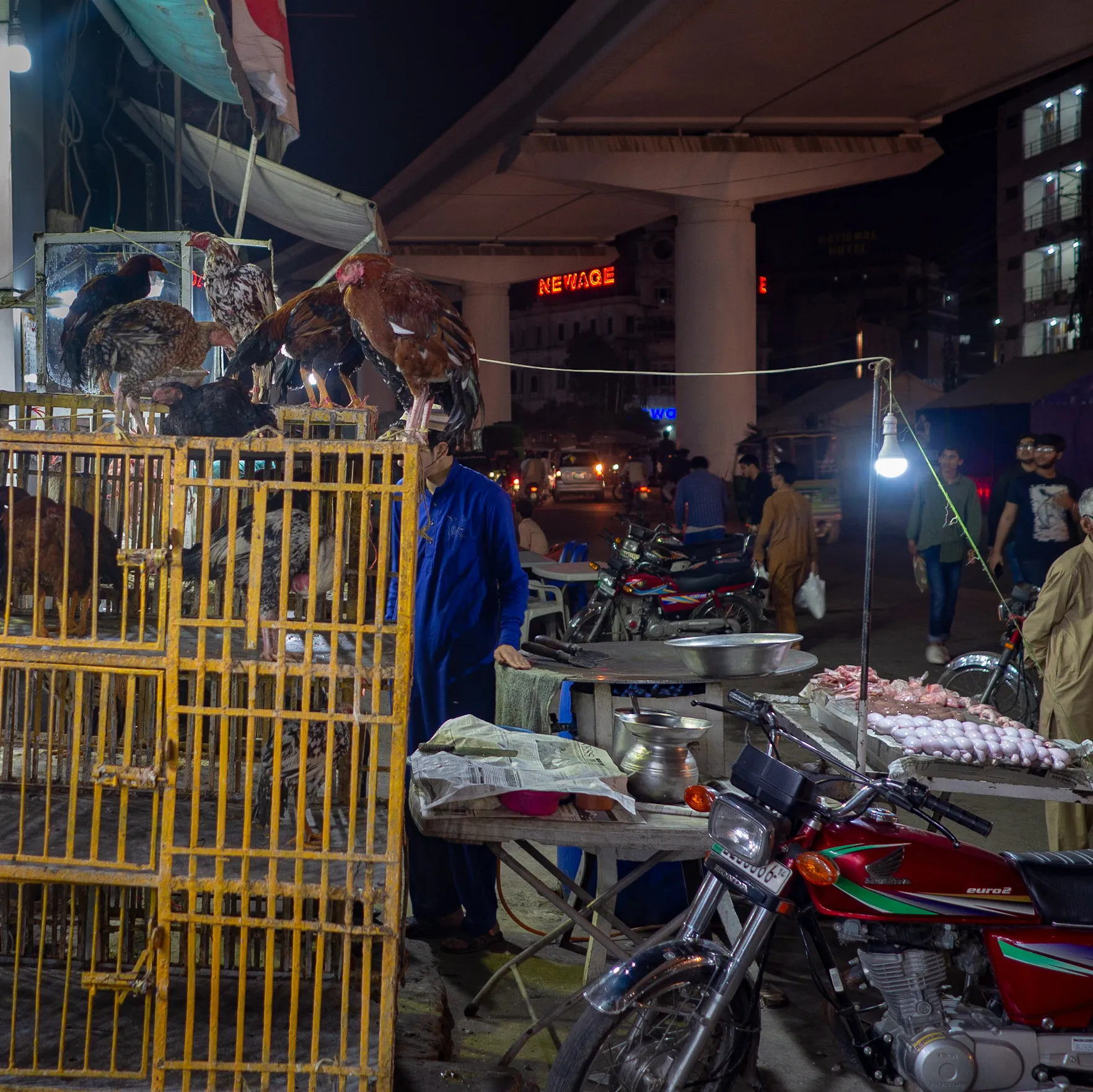 It should be noted that the chicken is as fresh as it gets. They are kept in little cages outside the restaurant and slaughtered to order. The chicken is then stir fried with desi ghee, onion, garlic, spices, and tomato until the gravy is reduced. Moreover, fresh coriander, green chilli and ginger is sprinkled over it.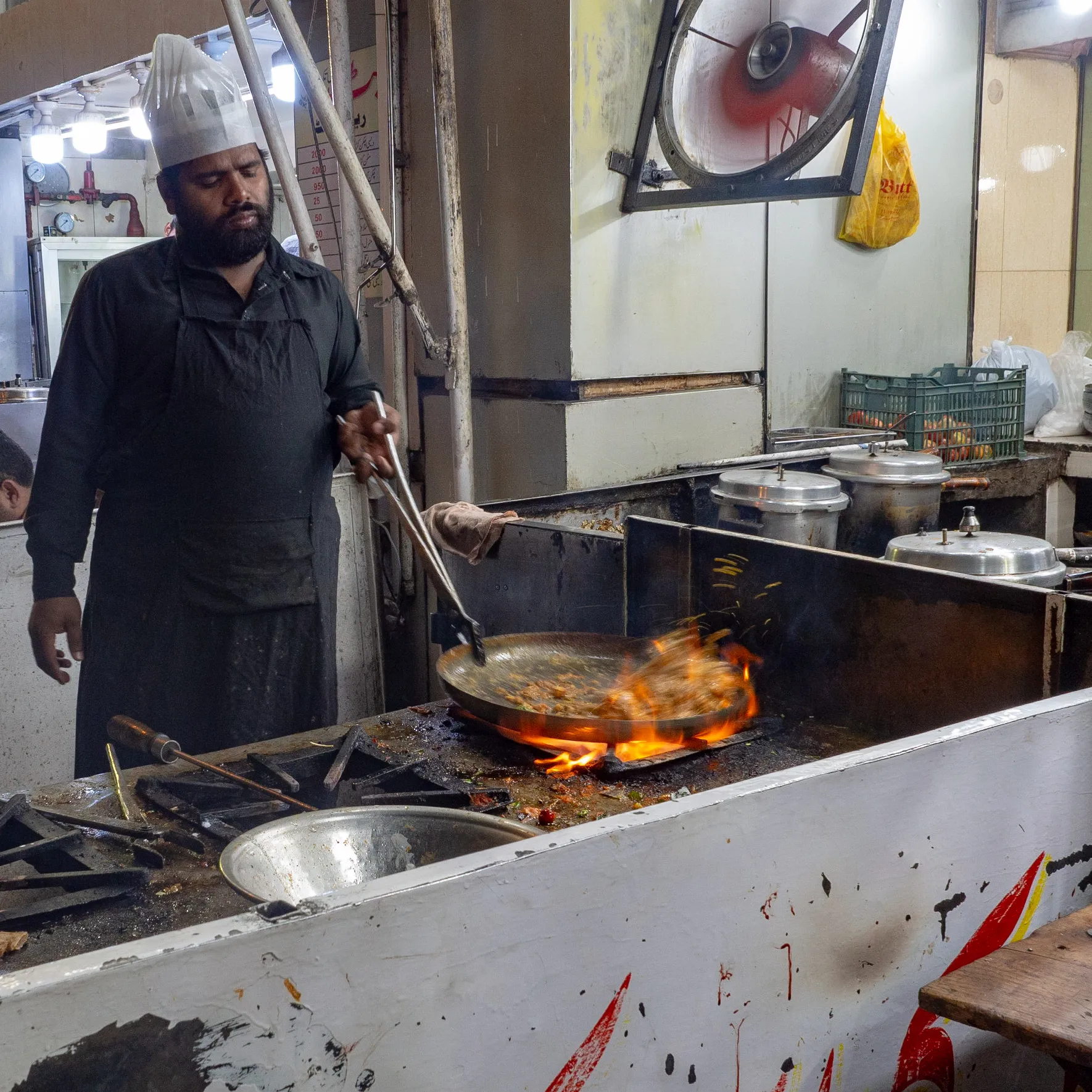 A mouth-watering and savoury stir fry
You eat the dish out of the Karahi with freshly baked roti, flat bread. Rip a small piece of the bread and use it to pick up a piece of chicken and some of the gravy. Add raita, cumin spiced yoghurt, and additional chilli according to your taste. It's deliciously savoury - an umami explosion between the tomato gravy and the chicken.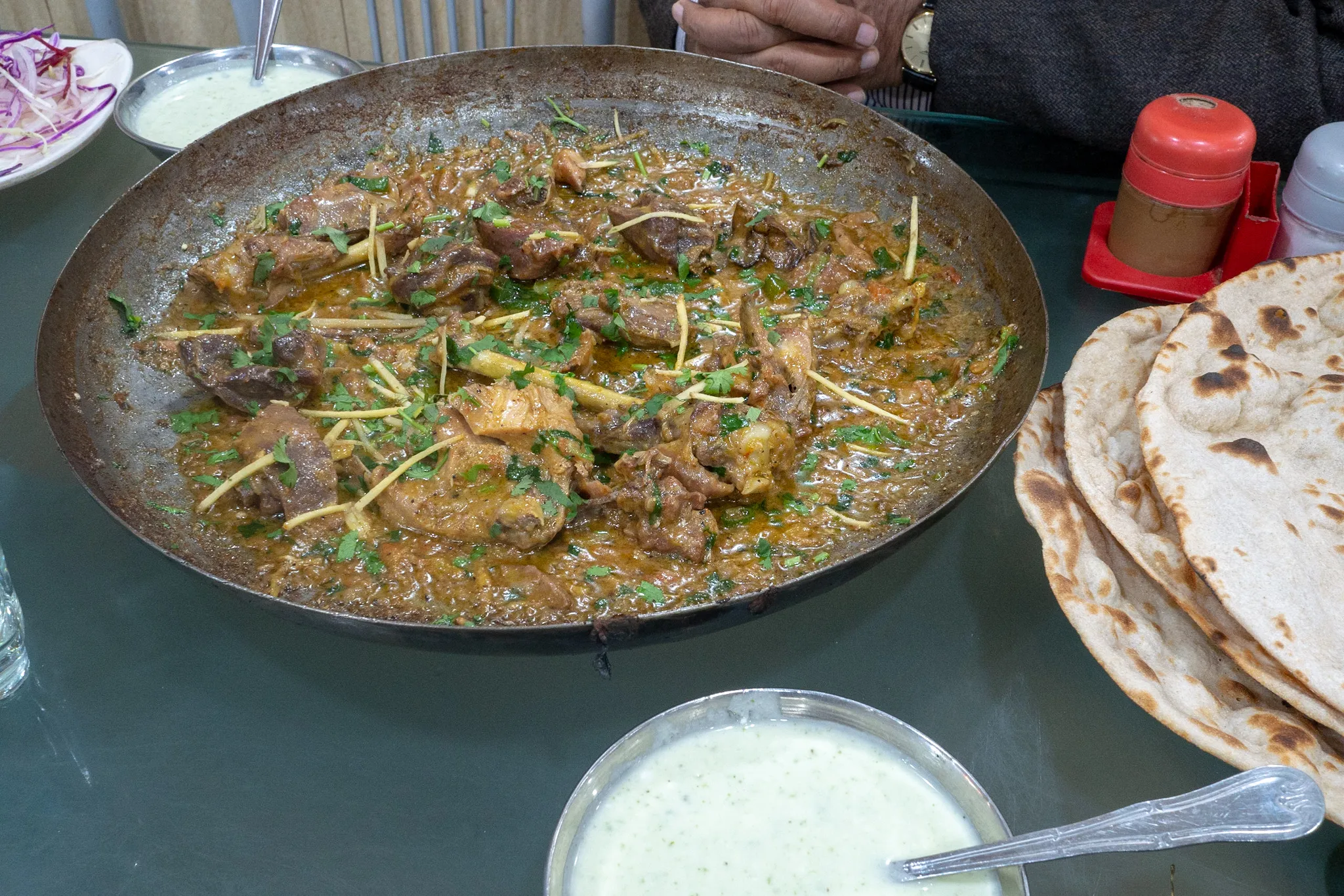 Apart from Karahi, you can also get other Lahori classics in the many establishments around Lakshmi chowk. There is takatak, meat and innards finely chopped and fried with onions and chilis; haleem, a meat, wheat, and lentil stew; briyani, spicy fried rice; nihari, a meat stew and much more.
Taking a walk into bygone days
After dinner, our friend took us on a stroll through Lollywood, Pakistan's film district. However, its glamour has long faded due to Pakistan's turbulent history. Abandoned and still operating cinemas and theatres stand next to each other with names like Metropole, Prince, Mubarak and Gulistan cinema.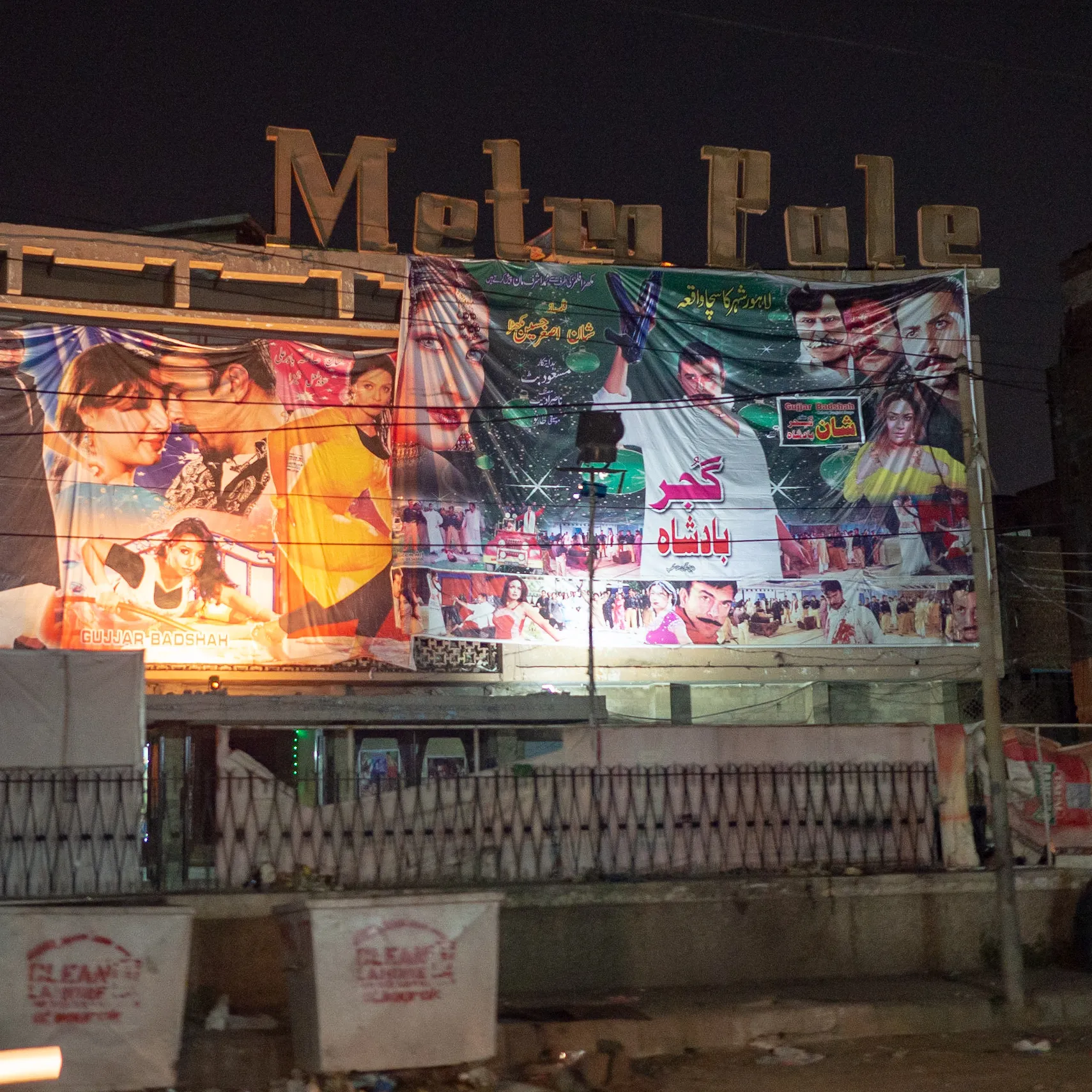 In his book 'Imagining Lahore', Haroon Khalid describes the scene as 'desperately clinging to an era long lost. Producers, distributors and others from the industry have still retained their offices at Laxmi Chowk, their walls an archival collection of long-forgotten popular movies that once ran in these cinema halls.'
Like so many other places in the city, Lakshmi chowk offers a glimpse into bygone days that somehow, through a time capsule seem to still continue parallely to the Lahore of the 21st century.